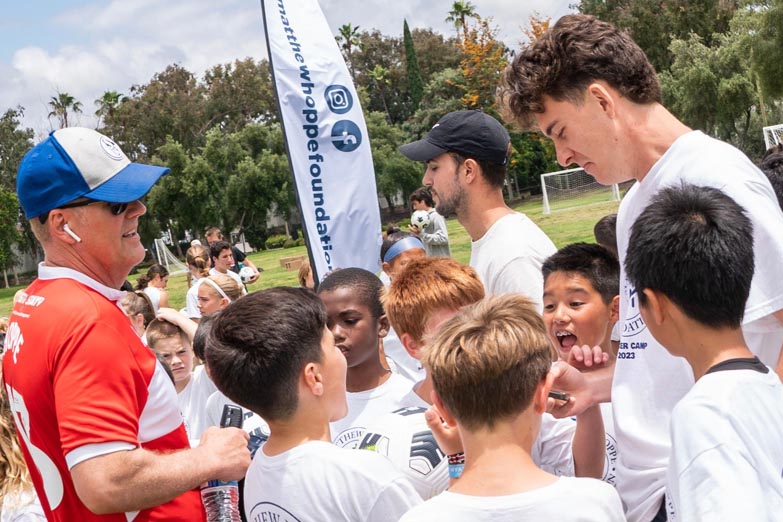 2/19/2023
Soccer Programs For Young, Aspiring Stars
We are proud to announce the launch of the Matthew Hoppe Foundation! Our mission is to bring accessible soccer programs and resources to youth in our community. We understand that soccer is a powerful tool to help children develop healthy habits, build character, and foster relationships through teamwork. Our foundation provides two separate camp programs for boys ages 5-18. Read on to learn more about these amazing opportunities! 
Skills Camp For Boys: Ages 5 – 18 
The Skills Camp offers drills and training sessions, as well as small set games to help players hone their skills. All participants will receive T-shirts and cleats so they can look and feel the part while they're on the field. This camp is designed for boys ages 5-18 who are looking for a program that focuses on basic soccer fundamentals. It's a great way for young athletes of all levels to kick off their journey into soccer! 
Program Details:
Drills and training, small set games 

T-shirts and cleats 
Soccer Camp for Boys: Ages 12 – 18 years old 
Our Soccer Camp introduces aspiring young athletes, ages 12 – 18 to competitive games and drill instruction designed to test their skill sets. This program will help players take their skills to the next level and play alongside talented peers. All participants will receive t-shirts and cleats! 
Program Details:
Competitive play 

T-shirts and cleats 

Drill instruction and competitive games to test the skill set of each player 
At the Matthew Hoppe Foundation, we believe that every child should have access to sports programs that help them learn important life lessons while developing healthy habits and having fun along the way! Our camps provide a safe space where young people can discover their love of soccer while learning how it can benefit them both now and in their future endeavors. We are proud to be able to offer these amazing opportunities to grow the next generation of passionate soccer players! Thank you for joining us on this journey as we continue our mission of fostering a love for soccer across our community!