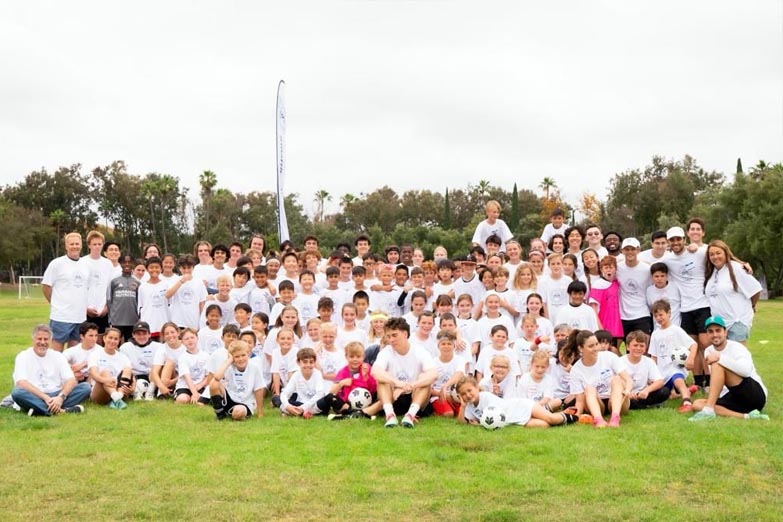 10/11/2023
Successful First Soccer Camp
Matthew Hoppe desire to help others achieve their dreams and to give back to the community is why the Matthew Hoppe Foundation was established. Starting in July of 2022, we actively began to work on the basis of the Foundation to establish it. We are excited to announce that we hosted our first soccer camp in early June with approximately 120 campers. Everything just supernaturally came together. We had many volunteers and friends who helped us with the different soccer drills and skills development along with those who helped us set up, prepare and close after each day. Justice who is part of Play Higher FC's nonprofit provided the field. Chick-Fil-A provided lunch for all three days. We were even blessed by extra photos by the Kiang Family along and T-shirts provided at wholesale from WhoJungWoo. Through all the support we were able to provide not only the soccer camp, but T-shirts, Nike soccer balls and water bottles and memories.
Matthew when interviewed by Orange County Register, best stated his desire for the next generation and the community: "Right now, we are just trying to get the name (of his nonprofit) out, but we want to find just any way to help impact the community, whether it be through food drives or different donations or camps like this," Hoppe said. "I just want to have a few camps a year hopefully and find different ways to expand and find ways to help more people."
Our goal is bigger than just supporting young athletes to reach their highest potential on and off the field. We envision more than that for our outreach. We want to help children who love soccer find the right paths for their long term goals personally and professional. Help direct them with our experience and knowledge of what we encountered and paths that can help them achieve that. This will include skills based soccer programs, analytics to establish where they need improvement, drill programs to improve in their areas of weakness to start with. We realize each child is more than just soccer too. That is why we are looking to grow more in these areas with expansion into helping them in other areas of their lives to include after school programs, food for those in need and help for those who are struggling with learning. We realize that this is a long term goals for the organization.
We hope to achieve our vision as we begin to develop more programs and begin our fundraising efforts here in the near future to bring all of this to pass. We hope that you will consider the Matthew Hoppe Foundation to achieve its goals.